At GTM we apply the same set of uncompromising principles to the repairs and maintenance centre as we do to our mould production ensuring our customers receive an outstanding after sales service.
We know that lead time is crucial to our customers. One of our key advantages is that all of the repair process from the welding to the re-machining to the inspection are all done on site. On completion a detailed report is issued to the customer, we also keep a track history of repairs.
Our repair and maintenance section is also supported by an extensive range of machining capabilities which are used for new mould manufacture.
We offer:


Benefits:
Guaranteed repeatable spares
Full mould repair and refurbishment service
Complete onsite capabilities
Scheduled tool servicing and PPM programs
Third party tool servicing and PPM programs
Laser welding centre with latest technology machines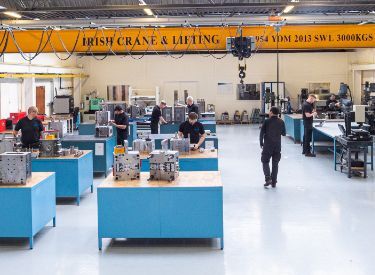 Laser:
At GTM our laser welding centre is fully equipped with latest technology.
Micro welding accuracy
Excellent depth to width ratio
Limited heat affected area
No physical contact between the steel and laser head
No annealing of the surround area in the steel
Hygienic compared to traditional methods