Mould Validation
& Metrology
In our mould trial and validation centre, we can trial all moulds manufactured using all electric Fanuc moulding machines ranging from 30 tonnes to 300 tonnes in a class 8 cleanroom environment. 
We validate moulds in a non clean room environment up to OQ stage and GTM have the option to qualify the mould and parts in a class 8 cleanroom. This allows the customer go into production with a fully validated mould.
Our metrology labs will supply the customer with full metrology reports from FAI to CPK studies using the latest in vision and touch probe systems. Galway Tool and Mould Ltd also design and supply metrology fixtures supported with gauge R&R to complete our turnkey solution.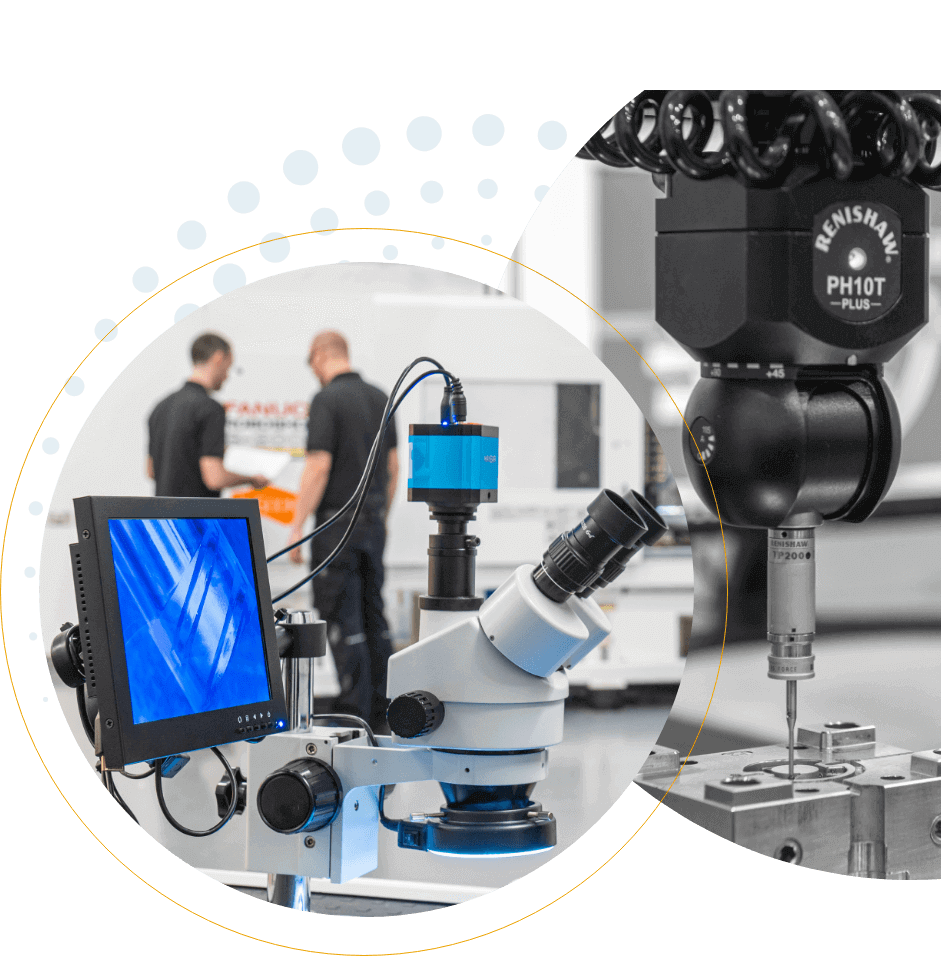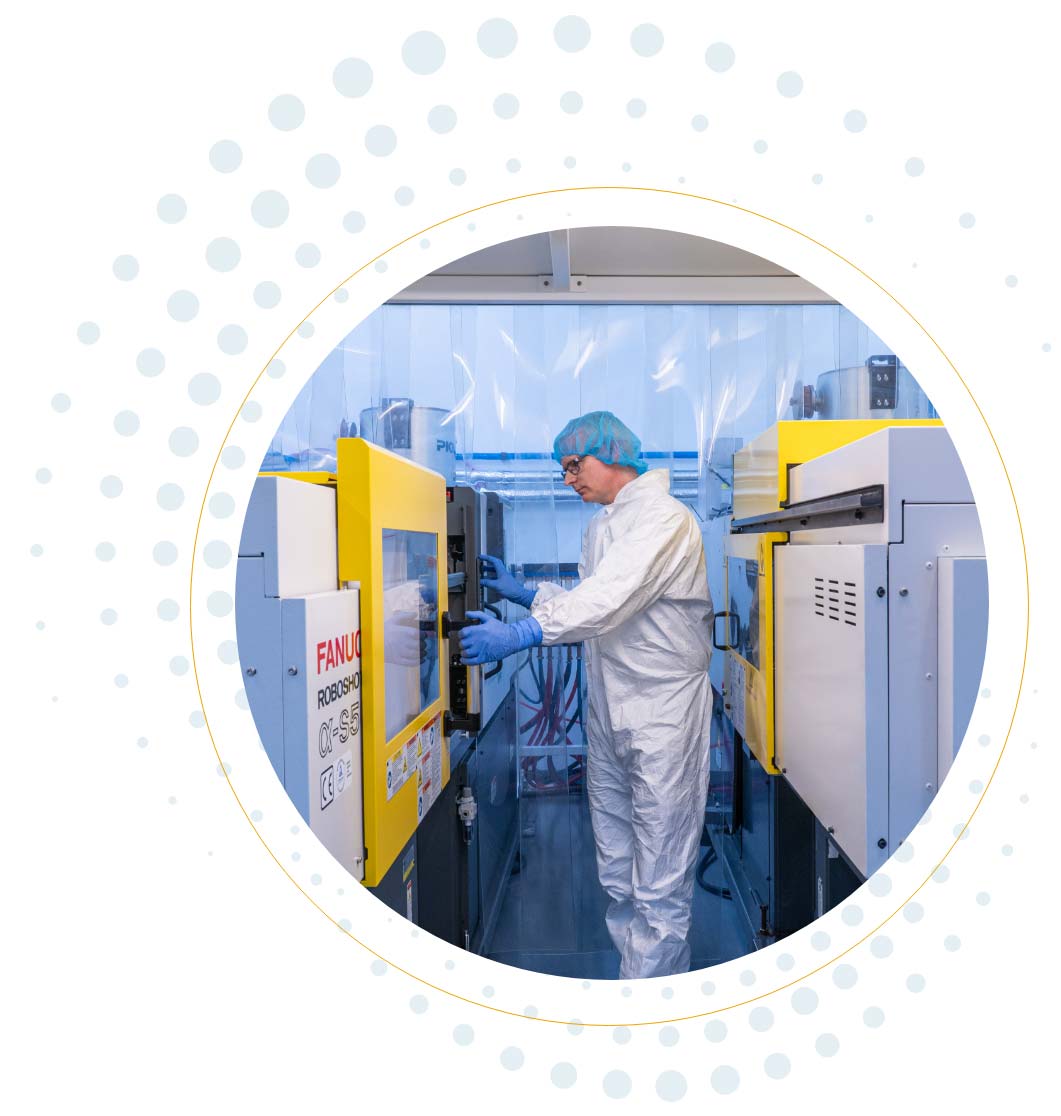 We are flexible & diverse and can help our customers in numerous ways. One of our unique service offerings is our state of the art validation centre, which complements our full suite of services.
We offer our customers a variety of options to meet their validation requirements:
Our collaborative approach allows our customers to carry out their validation process at GTM's market leading facility with their own staff, as we make time available on site for them.
For production tools we build, we also give our customers the option of placing their IMM's with us in GTM to validate their tools in. Once validated they are shipped back to our customer as a cell. 
Advantages of mould validation with GTM:
Qualified process technician on site to oversee mould trials and DOEs
GTM have the space for customers to place their IMM's on site if required
Direct access to the toolroom for immediate tooling mod's, fixturing requirements, etc.
Direct access to design support for component & tooling updates.
At GTM we offer a complete solution for validation and work collaboratively with our customers to meet their specific requirements. We offer three options to our customers to meet their validation metrology needs.
GTM standard validation process.
Customers validation process.
Bespoke validation process.
Validation process = IQ > OQ > PQ


GTM design and manufacture metrology fixtures.
We have the capability to create programmes for our metrology fixtures.
The written programme has to pass a gauge R&R protocol, we can do this for the customer, or they can do it themselves. The part is manually loaded and then it runs through a programme which gives you the measurements for the part, this is time stamped and all the information is readily available.
The gauge R&R protocol proves the repeatability of the part. The advantage is through the use of gauge R&R protocol the OGP provides reliability, precision and accuracy with a dedicated programme for each component/part.
At GTM we continually invest in the latest software & equipment, some of which include:
Mitutoyo CMM
OGP SmartscopeSystems (Full CNC with
Probes)
Swiss Measuring Instruments TrimosV
MiniTab
MeasureMind3D
Full Range of general inspection equipment
Reduces logistics.
Assures tooling quality & reliability.
Accuracy.
Precision.
Inspection.
Repeatability.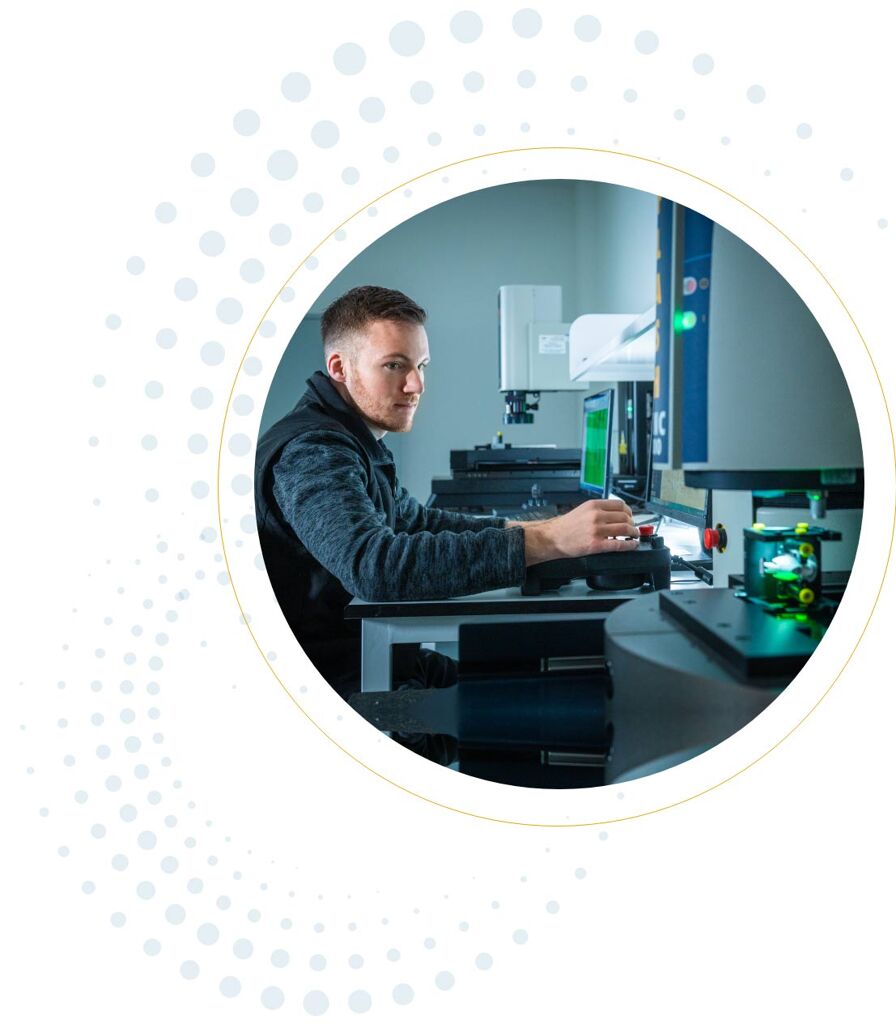 Through the GTM way we are able offer our customers the complete solution all under one roof. On request GTM can offer our customers everything up to end product with small volume moulding/short runs. We use our Class 8 Cleanroom to mould components.


Fanuc RoboshotS 2000i 300B
Fanuc RoboshotS 2000i 100B
Fanuc Roboshot S 2000i 50A
Fanuc Roboshot S 2000i 30B
All machines equipped with Hopper Dryers 
IMMs equipped with robot capability.
Complete solution.
Class 8 clean room moulding capabilities.
Frees up customers own production capacity.
Increased speed in part qualification.
Cost effective.
Replicate real production conditions.
Various options on grade of material.